Welcome to The Yahara Fishing Club!
We are a multi-species fishing club that focuses on the lakes of the Yahara River.  Our club promotes and expands knowledge of fishing, including techniques, equipment and resources.  We provide fishing opportunities for club members and the public as a whole, through organized fishing activities and events, particularly for the benefit of children.  Finally, we support local and state efforts to protect and preserve natural resources associated with and required for fishing.
Meetings & Membership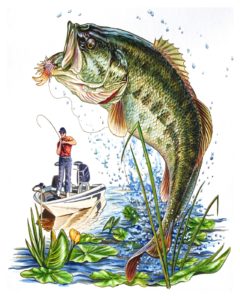 The Yahara Fishing Club meets the second Wednesday of each month, September thru May, at the VFW Hall, 301 Cottage Grove Road, Madison.
Meetings normally start at 7:00 pm and are FREE and open to the public.   Meetings include fishing reports, a raffle, speakers, a February auction and an annual  fishing contest.
June, July and August feature "On the Water" meetings with an emphasis on food, beverage and getting out to fish. These meetings are held at different areas on the Madison chain.
Club members get access to 10 years of newsletters containing write ups on the presentations from just about every local guide, fishing topic, or fishing trip that you can imagine,  maps with the location of cribs on the Yahara lakes, and discounts from many local fishing stores and services.  To join click on the Membership tab above.
 If you like to fish, come join the Yahara Fishing Club!  For more information on our membership, please see our Membership.

 


Next Club Meeting – Olin Turville Boat Launch

  –

Rescheduled



---
July 12th 

Due to bad weather on Wednesday we are rescheduling for Thursday July 13th same time and same place.




Time: 6:00 pm
This month's on-the-water meeting will be on Wednesday, July 12, at the picnic area adjacent to the Olin boat landing.  We will gather at no later than 6:00 pm; there will be a short business meeting, and there will be food available (those attending should expect to make a $5.00 donation toward the cost of the food).
We always need more boats, and everyone attending and who has a boat should bring it, with extra life preservers, and plan to take a couple of Club members who don't have a boat out on the lake for fishing after we eat.  Note that unless you have a trailer on your vehicle you can't park in the lot right by the launch.  There should be plenty of parking in the lot towards John Nolen Drive.

Location: 
Olin Turville Park
1156 Olin-Turville Ct, Madison