Welcome to The Yahara Fishing Club!
We are a multi-species fishing club that focuses on the lakes of the Yahara River.  Our club promotes and expands knowledge of fishing, including techniques, equipment and resources.  We provide fishing opportunities for club members and the public as a whole, through organized fishing activities and events, particularly for the benefit of children.  Finally, we support local and state efforts to protect and preserve natural resources associated with and required for fishing.
Meetings & Membership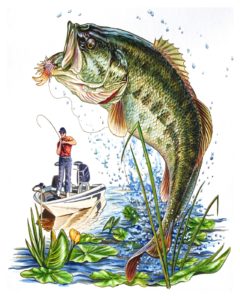 The Yahara Fishing Club meets the second Wednesday of each month, September thru May, at the VFW Hall, 301 Cottage Grove Road, Madison.
Meetings normally start at 7:00 pm and are FREE and open to the public.   Meetings include fishing reports, a raffle, speakers, a February auction and an annual  fishing contest.
June, July and August feature "On the Water" meetings with an emphasis on food, beverage and getting out to fish. These meetings are held at different areas on the Madison chain.
 If you like to fish, come join the Yahara Fishing Club!  For more information on our membership, please click on Membership.  Bonus!  We are affiliated with the Rock Valley Anglers (click on it).   Members are eligible to go on their trips.
 

Next Club Meeting
Date: March 14, 2018
Time:  7:00 pm

Dave McCoy   Presenting techniques for spring crappies and bluegills
Location:
VFW Hall
301 Cottage Grove Road, Madison, WI